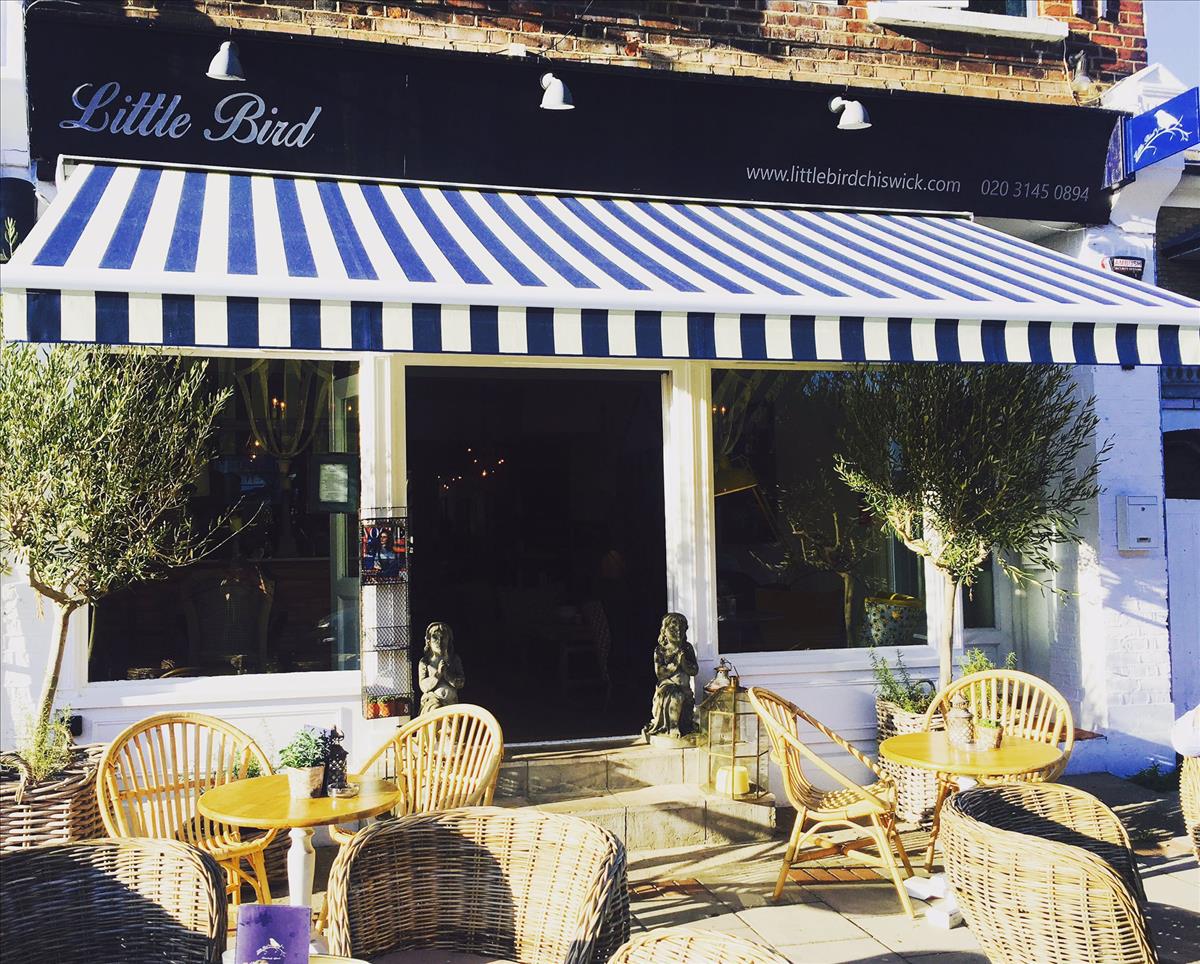 Published: 17/08/2016   Last Updated: 18/10/2016  
Tags:
Little bird in Grove Park is Lorraine Angliss' newest venture following Annie's and Rock & Rose, serving what is being described as Mediterranean street food tapas.
The décor is fashioned in Lorraine's signature fun and eclectic style creating a beautiful ambience in this quaint boutique restaurant.
Andrew Nunn & Associates staff have been keen to try the new venture after a review from our colleague Joanna. The cocktails were fantastic the food divine, even though the dining space is small the setting was perfect for a summer evening. However maybe more of a treat than a regular outing (£££)!
The kitchen is headed up by Michelle Lepherd who has previously worked at the River Café and also St. John under the guidance of the famous Fergus Henderson.
Michelle has created a menu with a different style of dining than that normally found in Lorraine's restaurants, a combination of grazing and sharing. Her ingredients will be
locally sourced and she will use local suppliers as much as possible. The menu will include Asian and European food.