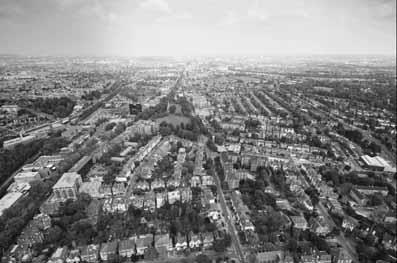 Last Updated: 16/09/2014  
Tags:
The London property market is set to surge more than 40 per cent over the next five years, according to a forecast today.


Average prices in the capital will smash through the £500,000 mark as the economic recovery gathers pace and mortgages become more freely available, said City forecasters the Centre for Economics and Business Research.
But the report insisted that the "prodigious" rise was nothing to worry about and merely reflected the capital's success as a global metropolis. It said the surge "is being driven by the fundamental fact that people want to live in the capital with its employment and cultural opportunities".
Daniel Solomon, author of the report
, added: "The housing market recovery we are seeing rests on firm economic and demographic foundations — at least for now. Talk of a house price bubble is premature."
London house prices have been rising steadily since the early summer of 2009 when the Bank of England slashed its interest rate to a record low of 0.5 per cent.
Prices broke through their pre-financial crisis highs in spring last year and are rising at a double-digit rate in many parts of London. The CEBR projections shows the average price standing at £566,000 by 2018.
The latest bullish forecast came as figures showed mortgage approvals standing at a new five-year high.
Banks and building societies gave the all clear to 62,226 home loans in August — normally a quiet month for the property market — the most since the early days of the credit crunch in February 2008.
A further rise in the volume of mortgages is expected in the autumn after David Cameron ordered the launch of the second phase of the Government's £12 billion Help to Buy scheme to be next week instead of January.
It is aimed at assisting buyers by providing a state guarantee of home loans representing up to 15 per cent of the purchase price.