Published: 20/04/2022
By Katherine McDowall
Are you ready for the imminent changes?
Most landlords will recall the 'Minimum Energy Efficiency Standards (MEES)' legislation that was introduced in 2018, requiring rental properties for new tenancies to have a minimum energy efficiency rating of 'E' or above, or 2020 for those with existing tenancies.
Fast forward a few years, with the latest Just Stop Oil protests and the growing pressure of "net-zero" by 2050, the Government has announced plans to further tighten these criteria by raising the minimum required rating to 'C' or above by 2025, in an attempt to make homes more energy efficient and reduce carbon emissions. Similar to the previous measures, the new regulations would be introduced for new tenancies first, followed by all existing tenancies by 2028. For the latter, however, the requirement of a compliant rating would need to be ensured before the end of the tenancy to allow for a new let or renewal. Given the nature of these proposals and while they are still being discussed in Parliament, the sentiment is that they are likely to be implemented.
Currently EPCs do provide a 'potential' rating supported by the improvements that would be required to achieve greater efficiency. Our research shows that only around 35% of all currently let properties in W4 would comply with these proposed regulations without any alteration. Furthermore, 15% of those that wouldn't currently comply hold EPCs with a potential rating of D or less. However, EPCs conducted after the 2018/2020 legislation was introduced provide an updated potential rating with newer forms of insulation, etc; therefore, we would recommend updating current EPCs, including those that haven't yet expired. It may well be that since your last EPC was carried out that you have had works carried out which may have already improved your EPC.
We strongly recommend advanced planning if your property requires improvements in order to comply given those works may be more intrusive than superficial. Bear in mind the penalty for non-compliance could be raised from £5000 to £30000.
Furthermore, the Government has published guidance for how best to tackle any remedial works, suggesting that landlords should consider a "fabric first" approach to improvements, covering wall, loft and floor insulation and draught proofing, before considering heating and window upgrades, which are likely to be on the dearer side.
Currently, the cap for remedial works needed to comply with 2018/2020s requirements of an 'E' rating sits at £3,500 though this could be raised to £10,000 for the proposed regulations. Crucially for many, there may be some help in the form of funding available, one example being the 'Green Homes Grant', which may fund at least two-thirds of the cost of hiring tradespeople up to a contribution of £5,000, meaning the maximum grant you could receive is £3,333.00. This scheme covers all kinds of home improvements, including insulation of walls and roofs, double or triple glazing and low-carbon heating. More information can be found about this here via this link
https://www.gov.uk/guidance/apply-for-the-green-homes-grant-scheme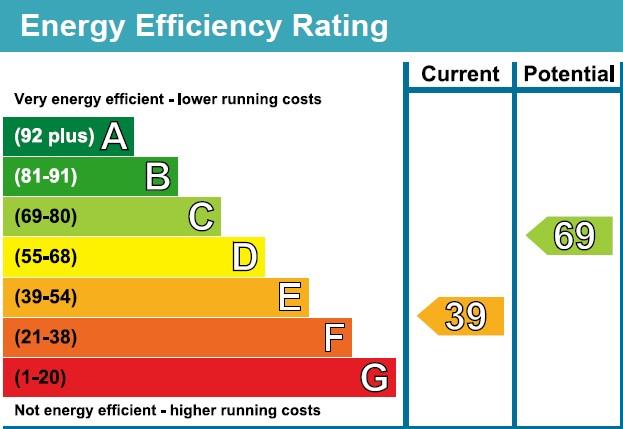 An example of an EPC which is currently compliant but wouldn't be when the new
regulations come in, along with improvements and indicative costs.
In recent years the Government have implemented various changes directly affecting the Private Rental Sector thus presenting additional financial challenges for many landlords. Ultimately these changes may result in better quality stock, longer term tenancies and fewer but more professional landlords but in the interim those landlords who are taking a long term approach to their investments will need to invest further, particularly in their older period Victorian properties, before they start to see the benefits and gains.
In summary it's essential to protect your investment by looking after your property ensuring that it's well maintained and compliant. With strong inflation leading to high fuel costs tenants have never been more aware of the costs of running a home and are becoming more familiar of EPC ratings and increasingly so this will become more of a deciding factor when tenants choose their next home. Regular property inspections and building good relations with your tenants keep your property an attractive proposition on the rental market, so why not spread the cost of improving energy efficiency, and ensure you get a return on your investments. With rents increasing, it's a good time to put some money away to prepare.
If you would like any advice on this, please do not hesitate to contact our team for more information.
Tel: 0208 995 1600
katherine@andrewnunnassociates.co
.uk