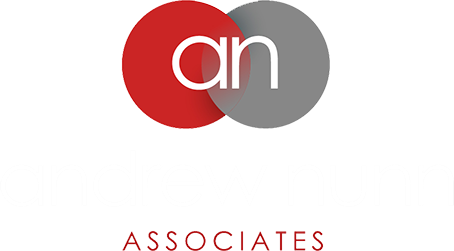 Andrew Nunn MARLA
---
I am a career estate agent with over forty years' experience in the industry; seven years in general practice in Warwickshire and thirty-four years in Chiswick.
I founded the business in 2004 and am proud that we have been well supported by many and varied clients over the years. I always encourage an open and transparent style of communication with all clients and buyers and passionately believe in what we do.
An ideal Saturday afternoon would include taking a client for a leisurely lunch at Annie's in Strand on the Green, followed by a quick pint in the Bell and Crown before taking our seats at the community stadium to watch London's best team in action! Sundays often involve a stroll around Chiswick House with our head of security or a friendly round of golf.

07770 267819
andrew@andrewnunnassociates.co.uk
Katherine McDowall MARLA
---
Lettings Director
I began my career as Lettings manager at Andrew Nunn & Associates in 2015, following four fruitful years as a negotiator at another independent agency in Chiswick. Having grown up around property development, however, the industry has always been 'close to home'.
Over the last decade, I have built numerous evergreen relationships with clients who continuously appreciate my extensive experience and knowledge of the local area, which is reflected in the success of letting their properties. I am a proud member of ARLA, and I'm also delighted that we regularly win awards for best local agent in Chiswick and West London.
A good week at the office will usually be rewarded with a team drink and some tapas at our local, and one of Chiswick's best gastropubs, The Duke. Outside of work, I really enjoy attending live music events with friends. Lazy Sundays are spent with my Cockapoo and Labrador!

07881 662 121
katherine@andrewnunnassociates.co.uk
Suzana Tomasevic
---
Property Manager
My career at AN&A began 10 years ago, initially as a Lettings negotiator for a couple years, where I quickly developed an understanding of the world of property rentals. Over the last eight years, however, I have managed a broad portfolio of residential property, which has required frequent adaptation to new legislations and practices in what is a fast-changing industry.
My levelheadedness often comes in handy when dealing with the tricky and time-sensitive situations that fills my role, and I pride myself on my diligent, honest and trustworthy approach towards our clients, many of whom are longstanding. It's these clients who have praised my problem-solving as 'the best around' - Andrew, of course, will argue they're 'second to Nunn'... open to interpretation, of course!
When I am not arranging an EICR with an electrician or discussing quotes obtained for a redecoration with a client, I enjoy a refreshing jog along the Thames topped off with a family brunch or lunch at one of Chiswick High Road's various, reputable eateries.


07769 113169
suzana@andrewnunnassociates.co.uk
Mateo Asminian
---
Sales Negotiator
I have been a Chiswick resident from birth at the old Queen Charlotte hospital – you might say Chiswick is in my blood.
Following my graduation from the University of Southampton where I studied Modern Languages, and then an intense, yet successful, 12 months in property sales, I have now entered my second year at Andrew Nunn & Associates.
I take pride in my work ethic and I am only ever satisfied once my client is. I have been commended for my ability to negotiate and problem solve – an aspect of the profession I find quite thrilling and the reason the role attracted me so much!
I have always fancied myself as one of Chiswick's finest football players and am a member of a local, 5-a-side football team that competes in a league at the Rocks Lane Multi Sports Facility on Chiswick Common – Gareth Southgate, if you're reading this…


07778 914 292
mateo@andrewnunnassociates.co.uk
Davina Chater
---
Sales Co-ordinator
Born, raised and educated in Bedford Park, I am all-too familiar with the close-knit community that comprises Chiswick.
My seven years of experience as a client-focused intermediary in the events industry, combined with my inherent knowledge of property and the W4 area have provided a solid foundation for my current role as both Sales' and Lettings' coordinator at Andrew Nunn & Associates.
A typical day for me consists of assembling a new marketing campaign or arranging sponsorship of a local event, as well as ensuring that all our clients are always up to date on their sale.
On Saturdays, I'll often be found enjoying a luscious sashimi lunch at Makoto on Turnham Green Terrace, followed by evening drinks in The Steam Packet on Strand on the Green.

07833 524 832
davina@andrewnunnassociates.co.uk
Ben Court
---
Lettings Assistant
Most would agree that a good estate agent should be equipped with great knowledge of the local area, which is one of the many benefits of being a lifelong Bedford Park resident.

My spell as a part-time Barista on Turnham Green Terrace while studying at university meant I was regularly serving and building relationships with Chiswick locals, many of whom I still enjoy bumping into on my way to and from appointments.

Since joining the Lettings team in January, I've enjoyed a very hands-on role that has facilitated my accelerated progress so far. A typical day will largely consist of arranging and conducting viewings, always with the aim of generating an offer.

A perfect Sunday would comprise a few Federer-esque backhands with a friend at the Will to Win sports club before a flat white and a walk around Chiswick House Gardens with my Sproodle.
07990 036 000
ben@andrewnunnassociates.co.uk
Lola
---
Head of Security
As Head of Security, my role is paramount to ensuring that keys are locked up safely and that visitors are welcomed with a few friendly licks.
My favourite time of the day is my 7am walks around Chiswick House & Gardens, enjoying the peaceful chilly morning air and greeting the early rising ducks that swim by.