Published: 08/04/2022
By Andrew Nunn & Associates Team
Sales Review of Q1
The return of flats?

There appears to be increasing signs of the reversal of Covid trends in the property market, with milder variants and no more lockdowns or restrictions meaning working from home and outside space are no longer so high on buyers' search criteria.
Flats generally comprise between 60% & 70% of total available stock, and currently constitute some 57% of properties that are under offer, compared to 48% in Q1 last year. However, data pulled from Rightmove Plus shows that the average asking price of these flats has dropped from £586,762 in Q1 of 2021 to £570,124 this year, as well as the average £/sqft from £794 to £782, which has undoubtedly further contributed to their recent success. Questions remain as to whether this downward trend has reached its bottom, as flat buyers will naturally continue to be the most affected by rising inflation, interest rates, etc; however, we envisage continual, steady growth as the year progresses.
Houses: to sell or not to sell?

Houses started the new year with their usual popularity, and the average asking price and £/sqft for those under offer in Q1 sit at an impressive £1,520,673 and £858/sqft respectively – an improvement on last year's Q1 figures of £1,487,717 and £826/sqft. That said, a dry February, the most recent rise in interest rates and the slight uncertainty that accompanied the start of the Ukraine-Russia conflict has seen fewer new buyers enter the market than last year. The average number of new-applicant viewings per house has taken a slight dip from 85% in Q1 of 2021 to 73% so far this year. This drop could also be the product of last year's supply/demand mismatch.
We've noted that unmodernised properties, while still sought after, are struggling when 'pushing the parameters' on asking price due to the well-documented, ever-increasing cost and scarcity of building materials and tradesmen. It is highly advised that these are priced sensibly – a competitive bidding situation will, on average, produce an agreed sale price of 1.35% more than an optimistic asking price. While 2021's Spring activity will be difficult to replicate this year with a forecasted shortage of houses to sell, demand will remain very robust; further price growth of up to 4% should be expected for the remainder of the year within the 'Freehold' bracket.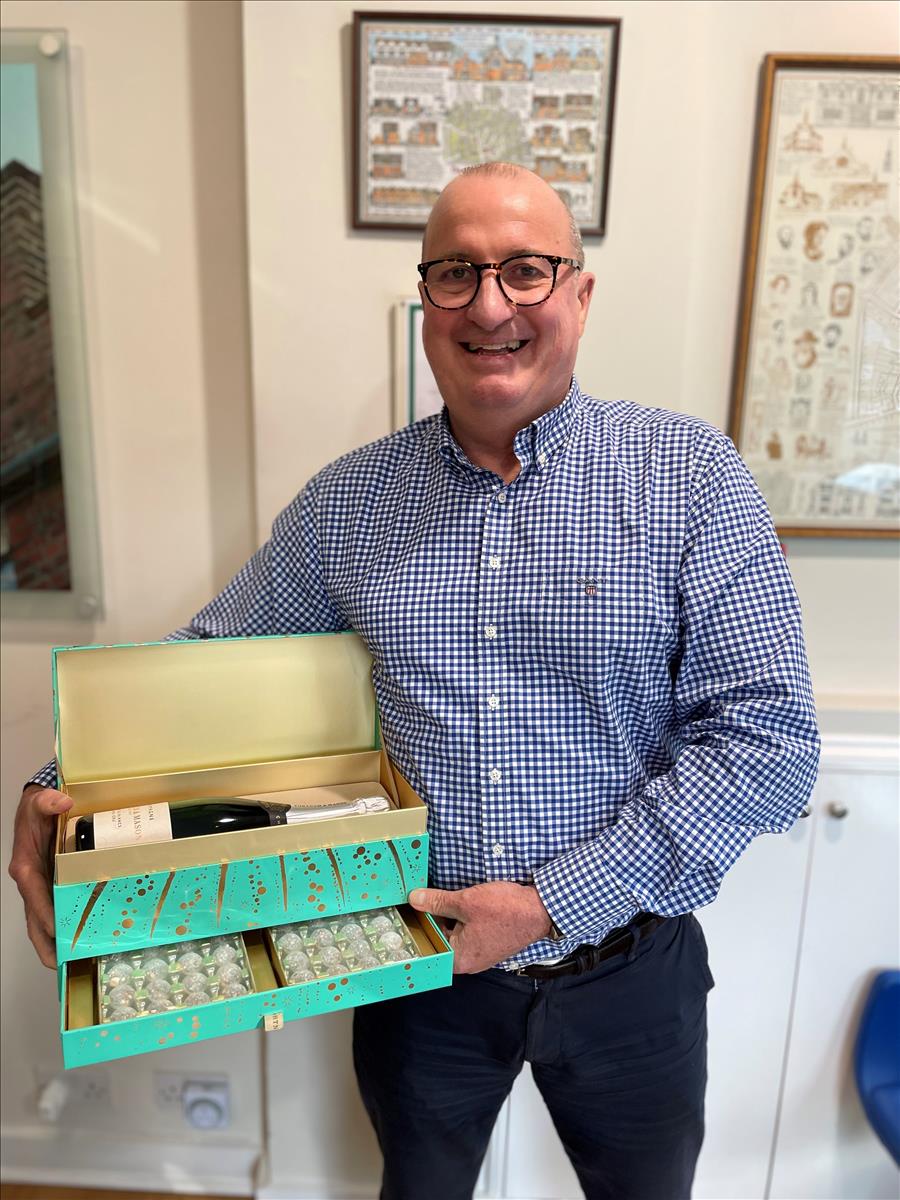 Receiving gifts off the back of
another smooth, seamless sale
Lettings Review of Q1
The first quarter of 2022 has seen tremendous momentum in the lettings market, but, overall, the number of new properties is still lower than we would need to see to satisfy the levels of demand. Our records are showing that there are 42.8% more applicants registering per new instruction than the first quarter of 2021.
New instructions have immediately been met with an overwhelming volume of enquiries and viewing requests, and most of our properties have been agreed off the back of multiple offers within the first 24 hours of instruction. Our figures show a 20% increase in lets agreed from Q1 of 2021, despite almost a third less instructions. To add to landlords' delight, many rental properties are being agreed at above asking price, despite these having increased over 10% in the last few months… a stark contrast to fluctuating rents and challenges created by Brexit, the various legislative changes over the last few years and then the Pandemic.
This rise in demand has also meant that landlords are now in the position to hand select their tenants. The market is currently rich in tenants of the 'corporate' profile, which most landlords prefer; though those with pets, or perhaps with jobs that are not as easy to reference (self-employed, lower earners) are losing out. A lot of applicants are then finding themselves having to compete and make their offers more attractive, which has led to an abnormal increase in rental payments being made in advance.
Many tenants looking to renew their tenancies with us are agreeing to reasonable rent increases to avoid the growing pool of applicants struggling to find a new property. That said, the rises in inflation and bills should be monitored to ensure tenants can afford the proposals put forward.
Our advice moving forward, would be to keep some of the 'additional' rent now being achieved to put into a refurbishment pot, as at some point landlords may need to invest in their property to keep up with these top level rents.
If you have a property which is coming available shortly and would like a no obligation valuation of your property, then please do not hesitate to contact Katherine McDowall on 0208 995 1600. Considering all the above, I am sure we will be able to more than meet your expectations for the rental amount and tenant we can achieve for you.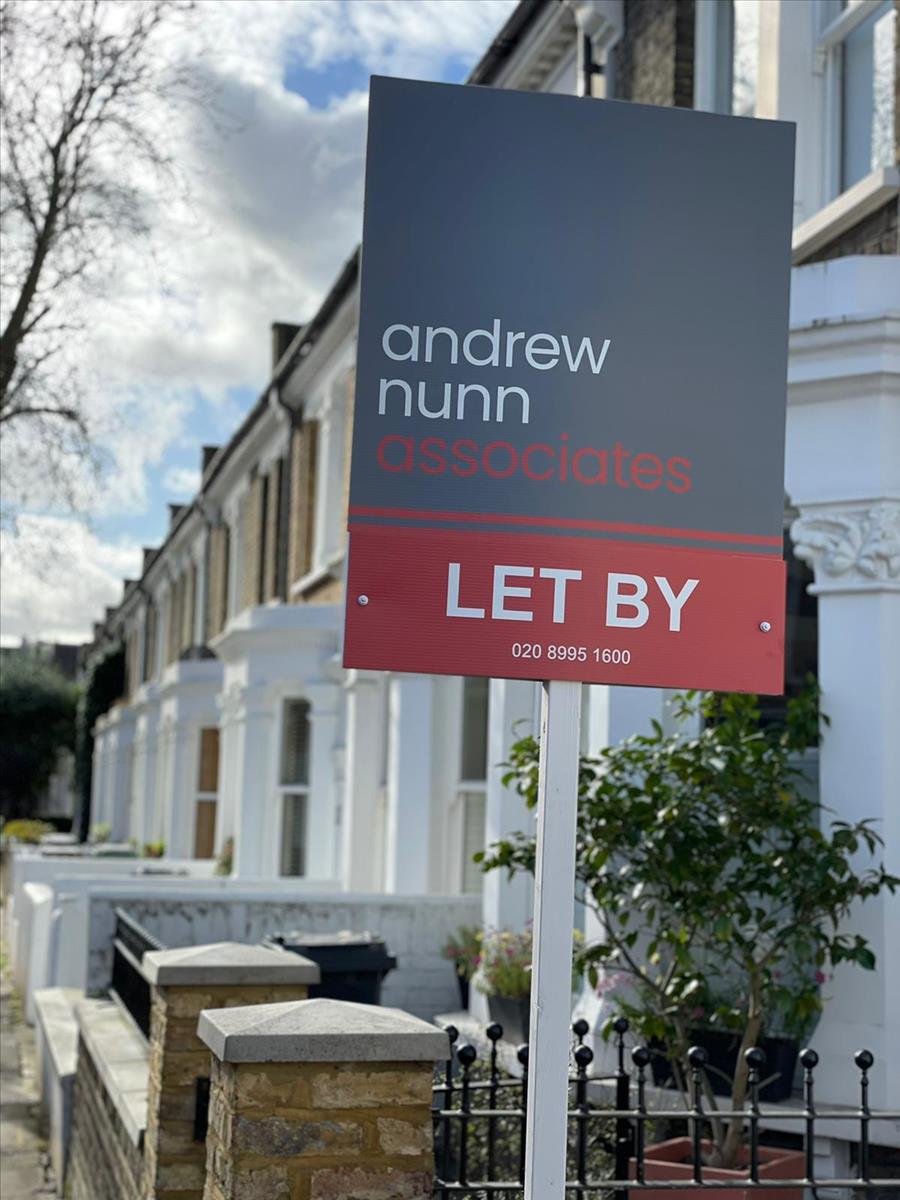 Look out for our new boards
around Chiswick!
Saving Energy, the Planet & Your Money
With energy prices set to soar from the 1st April 2022, it is time to start considering how we can best avoid using too much energy in our homes. Whether you are a homeowner, landlord or tenant, the increase will affect everyone.
Once the caps on energy prices rise, households are set to spend £1,000-£2,000 on average per year. We've all heard before how daily habits can save energy and it looks like now is the time more than ever for us all to implement some small changes in our routine. So here are a few simple steps you could take:
Change your lightbulbs to LEDs
Turn lights off when you are not using a room
Turn your thermostat down at least 1°C
Unplug any unused gadgets when not using them
Don't cover or block radiators when in use
Reduce the amount of running water you use by a few minutes per day
Use your dishwasher and washing machine on Eco settings and wash laundry at 30°C
Don't boil water in a saucepan, use a kettle instead as it's more energy efficient - but be sure not to overfill the kettle!